Vision
Bringing sanity to impact analytics.
Simplicity and Confidence for ESG Investors
We measure and quantify ESG and impact in a new way. Our forward-looking actionable
insights are designed for public and private market investors.
Our goal is to be the best decision support tool that impact investors want to use-to truly help find the signal from the noise. The initial focus has been sustainability with the release of climate impact forecasts for funds and companies. Our new level of rigor for ESG means you can now find the intersection of alpha and impact.
Canetic has assembled an elite working team of industry insiders creating insights and benchmarks not readily available. Clients get access to senior business minds from the operating side of multiple industries with depth in environment, governance and finance. We use sensible science reducing the complex into simple and actionable decision support tools.
Canetic has built cutting edge models and algorithms that can be tailored to client parameters. Our global database of companies, ESG factors and proprietary value chain framework delivers robust and reliable ways to target impact potential optimized for returns.
Clients
Canetic analytics are aimed at adding deep value to:
ESG oriented investors

Asset Managers

Private equity funds
Real asset owners

Family offices

RIAs, wealth managers, banks
Our Products
Changing the state of play!
Canetic offers timely in-depth research and analysis to inform investment decisions.
Our emphasis is on expert views of future ESG performance. We have built an extensive ESG indicator library as well as an in-depth database of climate solutions providers, projects and technologies.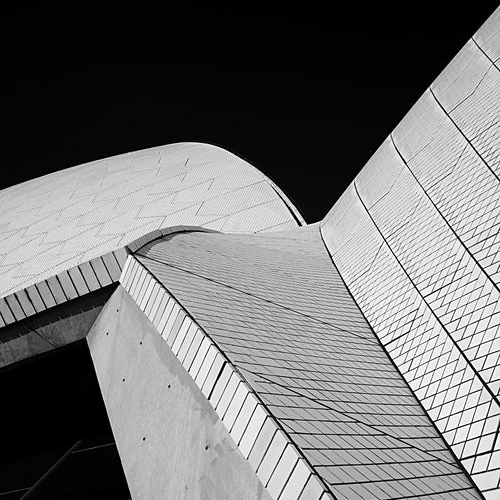 Our offerings help investors expand, evaluate and measure through:
Advisory and Ongoing Monitoring and Verification of Impact, Ratings
Operating Reviews and Rankings
Forward Curves for Climate Impact
Bespoke Strategies, Product Development and Portfolio Reviews
Expand
Asset managers, mutual funds, ETFs and index providers can use our proprietary data and analytics to develop new and specialized products that meet clients desire for returns and impact. Canetic can provide customized analysis to meet client needs. Contact us to learn how our bespoke services can help your efforts.
Evaluate & Optimize
Canetic's tools provide actionable insights on impact. Our services can also play a key role in due diligence prior to investments or acquisitions. On climate solution investments users can see performance and impact on 400 publicly traded pure-play renewable and cleantech companies. The climate impact offering allows users to dive into the technology, business operations and potential GHG reductions from target companies. Its key features include:
Identification of best-in-class securities, projects, funds

Ranking and evaluation of six-key operating metrics based expert analysis

Insight on company role in industry value chain, correlation with abatement

Access to proprietary analytics, Return on Carbon Abatement or ROCa
Measure & Monitor
We help investors objectively consider their investment selections on an ongoing basis We can establish routine reporting that tells how well any given asset is meeting stated ESG goals as well as benchmarks for a security or a portfolio. In this role, we are able to routinely measure the effectiveness of investments and potential future impacts. Divest/Invest committed investors can use Canetic to quantify and asses portfolios with customized analysis to meet unique needs.
Why Us?
Climate impact investment analysis fully optimized for maximum returns by high-level industry experts.
Why Canetic is different:
Driven by industry experts in carbon and energy with deep insights

Rigorous performance evaluations across renewables, cleantech

Only focused on companies directly delivering climate impact

First to combine forward looking climate impact, financial, operational modeling

First to assess all global impact companies on key metrics to correlate 'winners'

Truly useful and easy to understand CO2 abatement forecasts for public and private markets
Adding maximum value to investors:
Identify investable climate solutions, quantify before investing

Accelerate the transition to a low carbon economy

Increase investment exposure to climate leaders

Benchmark the future climate impact of your portfolio

Help choose between climate solutions investments

Optimize the time and effort of limited internal resources
Our Team
Canetic was founded and built by renewable energy and clean-tech leaders with over 100 years of industry experience. We have an unusual combination of energy operations, scientific and impact investing experience. Canetic experts know technologies and companies across the value chain and across the globe.
Tony Altmann
Our CEO and Founder was a senior executive at NextEra Energy, where he championed renewable investing and led commercial efforts to expand in wind, solar, biomass and hydro. Tony then built International Renewables Group from scratch partnering with large utilities and developers for project siting, feasibility and valuation services. IRG worked in all renewables and cleantech markets and emerging technologies. He is currently Chairman at Energy IQ Group, a leader in micro-grids, and sits on advisory boards at several start-ups. Tony holds an MBA in Finance from Columbia University.
Joseph Franceschi, Ph. D.
Over 30 years of experience in energy project development, including deep work in renewable technologies. Dr. Franceschi was most recently Operating Advisor for Pegasus Capital handling renewables and cleantech and led customer technology solutions at NationalGrid US.
Samuel Bernstein, Ph.D.
Has authored more than 70 technical papers and has three US Patents in energy technology. He was most recently Special Assistant to the Chairman of NationalGrid US and has started and run several energy technology companies.
Kenneth P. Hoffman
Served as the Chief Operating Officer of Terra-Gen Power an affiliate of Arclight Capital Partners operating a wide variety of renewable energy facilities. He was formerly Senior Vice President of Caithness Energy and VP at NextEra Energy.
Scott Mackillop
Has worked in financial services for over 40 years and is considered a thought leader having published over 80 articles. In 2015 Scott founded First Ascent Asset Management winning awards for innovation in portfolio management.
Mandy Fryer
Has been in competitive power generation, renewables and utility finance for more than 15 years. She is an expert in asset valuations and was most recently at Duff & Phelps as Managing Director, Power and Utilities and was Senior Director for Valuations at NextEra Energy.
Sonal Mahida
Has held senior positions in the ESG and impact investing field including Head of North America for Principles for Responsible Investment (PRI), the world's leading network for major ESG investors, Vice President of CDP USA, and Senior Governance Analyst at TIAA-CREF She also led Corporate Social Responsibility initiatives at Hess Energy.
Karoline Barwinksi
Is a researcher and Project Manager at Harvard's Chan School of Health and Environment. She also spent six years in ESG investing analytics and worked on climate change initiatives at Zevin Asset Management and ClearBridge.
Rob Nordhagen
Is a senior accounting and analytics professional doing work for Fortune 500 companies as well as private equity firms. He has worked with Siemens and Sunbeam and was a Systems Engineer at Electronic Data Systems in Dallas Texas.
Ignacio Taveras
Was VP of Supply at Liberty Power, covering 50 utility territories. He was director of power development at Constellation and PSE&G and led retail sales teams at Enron and Reliant Energy. He is an electrical engineer from University of Pennsylvania.